Signature Style.

Ingrid Pears has a very unique signature style in glass, often made up of a few pieces that connect together like pebbles. Most of Ingrid Pears signature pieces are organic and curvy in design with harsh flat polished rims or small nestling eggs.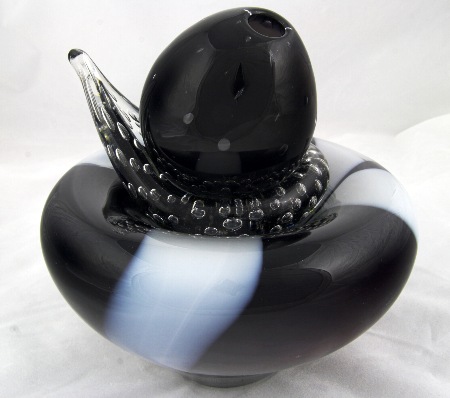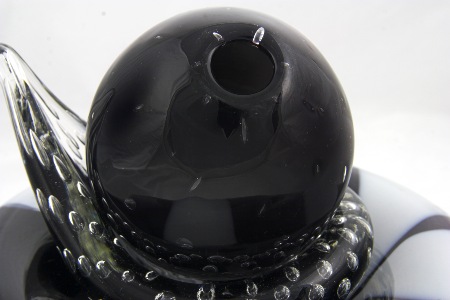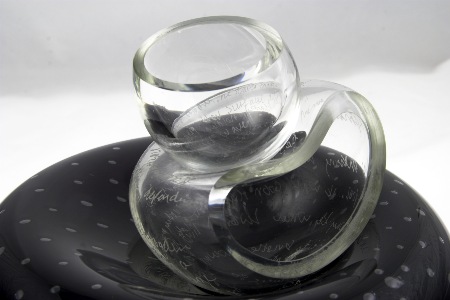 His Holiness the Dalai Lama holding a piece of Ingrid Pears's glass that was commissioned by the British Government as a commemorative gift presented to the Dalai Lama in July 2008 on his official visit to the UK. Later that year Ingrid went out to work in the Himalayas close to the Dalai lamas place of exile Dharamasala. Ingrid now travels frequently to this part of the world.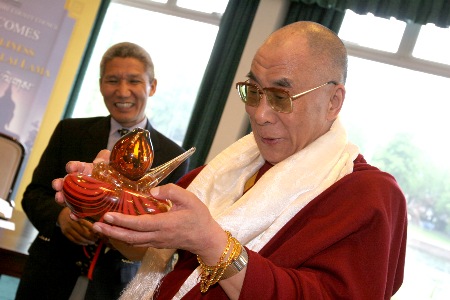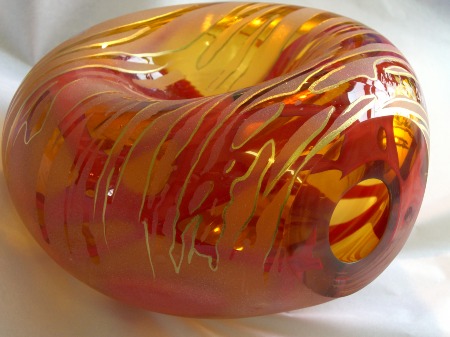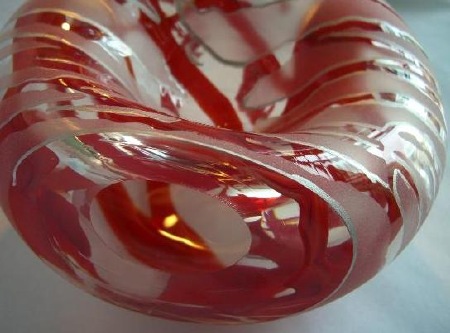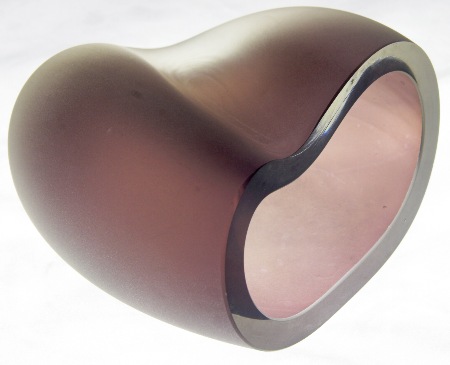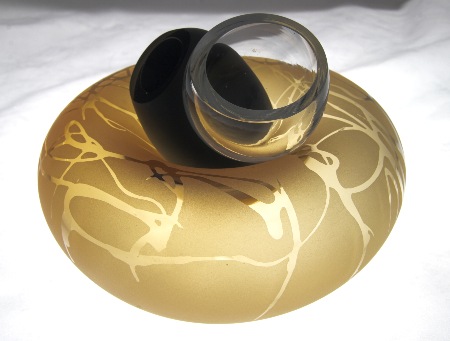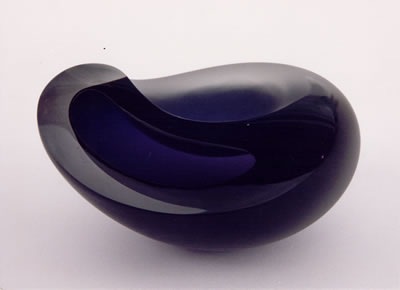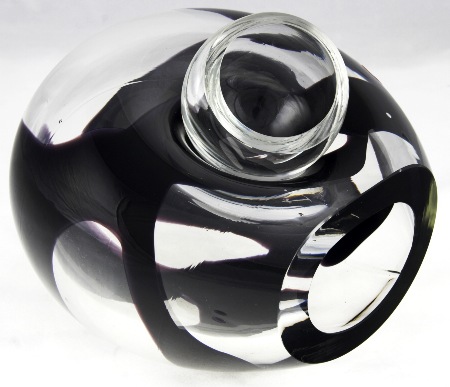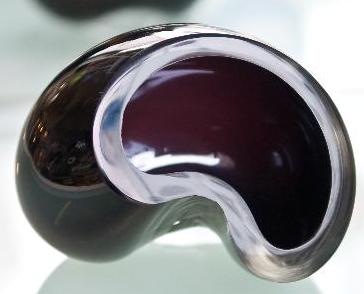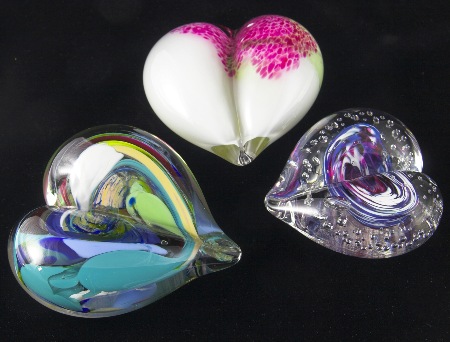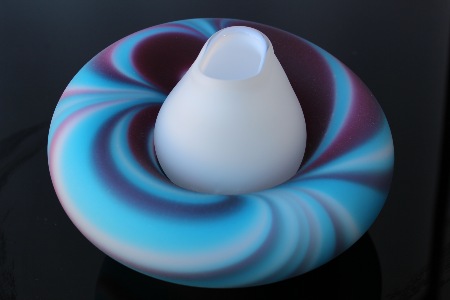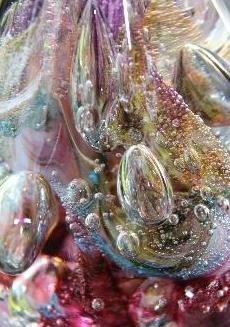 CLOSE UP OF THE INSIDE OF THE ABOVE SPIRAL PAPERWEIGHT.

Ingrid produces unique pieces of glass for a variety of people, businesses and environments. It is possible to have your own bespoke piece made for example; for use in your home or business which includes board rooms and business entrances as well as large scale public art. We work with a variety of companies that commission us and also promote and exhibit our work.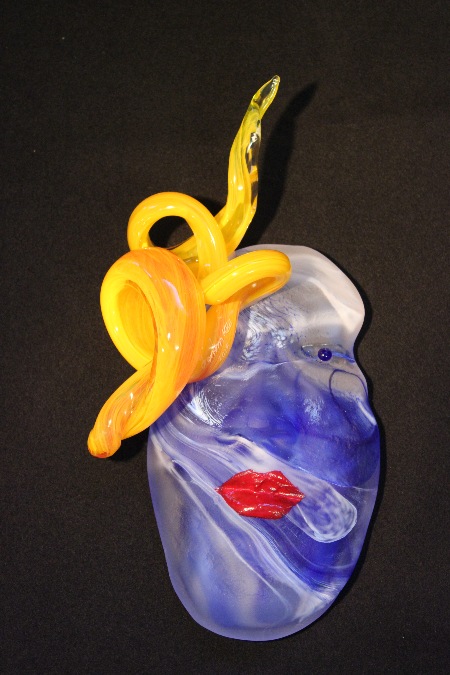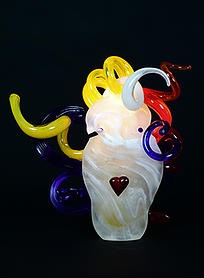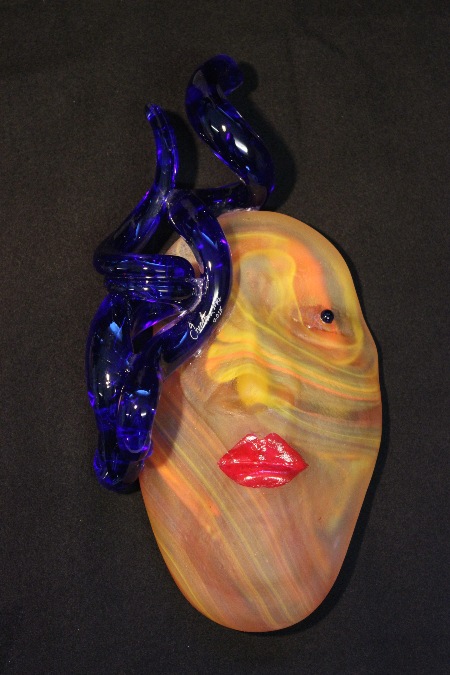 Colour Soft Awards 2015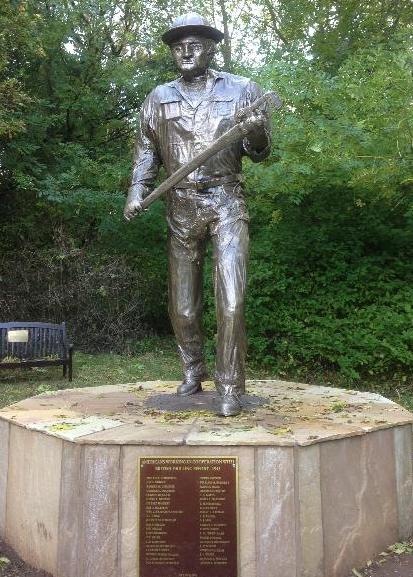 Oil Patch Warrior 2014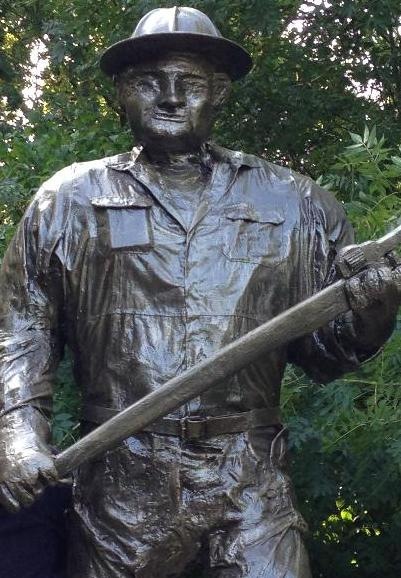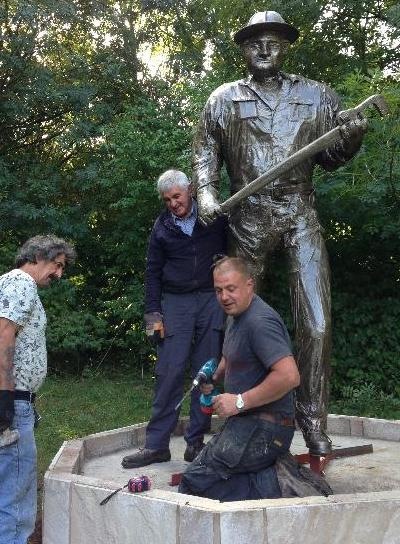 Installation of Oil Patch Warrior